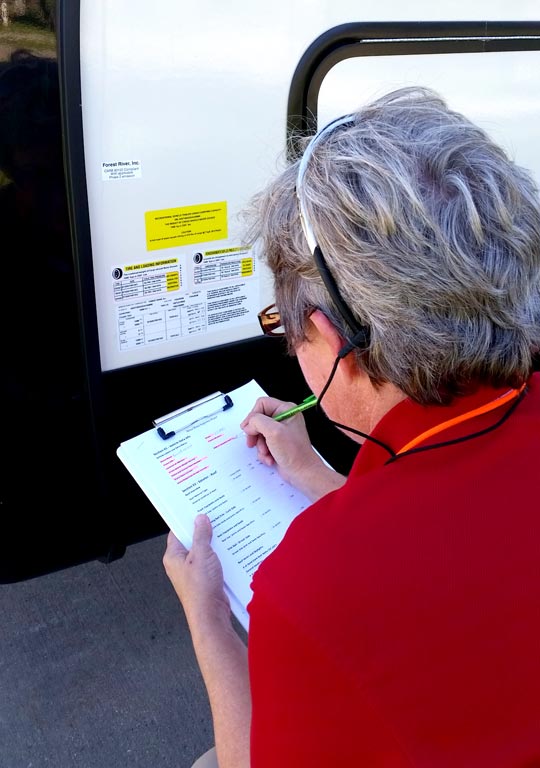 Carlyn Taylor – Certified RV Inspector
Are you a family who works all week long and wants to be able to go on a trip in comfort and at a moment's notice? Are you homeschooling your children because you want to give them a genuinely unique education? Perhaps you are a work camper, or maybe you want to sell your home and buy an RV so that you can go wherever the road may take you? Not only is Pinnacle RV Inspections' founder and lead RV Inspector Carlyn Taylor certified by the NRVIA, she is extremely familiar with the various features of Recreational Vehicles, as she lives full time in a 40' 5th wheel toy hauler. At Texas' Pinnacle RV Inspections, we know exactly what it means to have an RV Dream and we are here to help you achieve it.
Before becoming an RV Inspector, Carlyn was a teacher, a coach, and an independent catastrophic insurance adjuster. Her previous experience has left her with a keen eye and the desire to be your advocate while maintaining the objective point of view required to provide you with the accurate and complete inspection report you need to make a sound decision about the RV you are considering purchasing or whether the vehicle you want to sell is ready to be put on the market.
Comprehensive RV Inspections
It is important to note that the inspections provided by Pinnacle RV Inspections and other NRVIA certified inspectors are not the same as the inspections required by the state of Texas for license plate registration purposes. Those are far more like the inspections called for by the state for cars in need of registration renewal. Pinnacle's RV Inspections are much more in depth and are designed to protect and inform the buyer.  For more information about what we provide, please visit our services page.
Ask us about our inspections for RV sellers that include
FREE drone photography of your vehicle!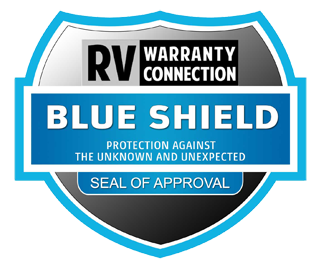 Pinnacle RV Inspections is also a Blue Shield Protection package service provider!
The package includes a Vehicle History Report and a variety of Extended Service Agreements along with your RV Inspection.
Contact Pinnacle RV Inspections today to help you achieve your RV Dream!
We proudly serve the DFW Metroplex, the Texoma Area, East Texas, and surrounding cities.